Connect with your social network account
Yocan vaporizer manufacturer
offers the latest Ziva vape mods. Support online
wholesale Yocan Ziva
vape battery. Now go to Yocan official website immediately, send an inquiry, or fill in the Yocan distributor application form. You will get the Ziva vape mod at wholesale price.
Yocan Ziva is an excellent Auto draw vape battery: 650 mAh battery capacity, fast charging in just 1,2 hours. The Ziva vape mod battery has three voltage levels, automatic protection (low voltage protection, atomizer short circuit protection, and overcharge protection), and a long service life.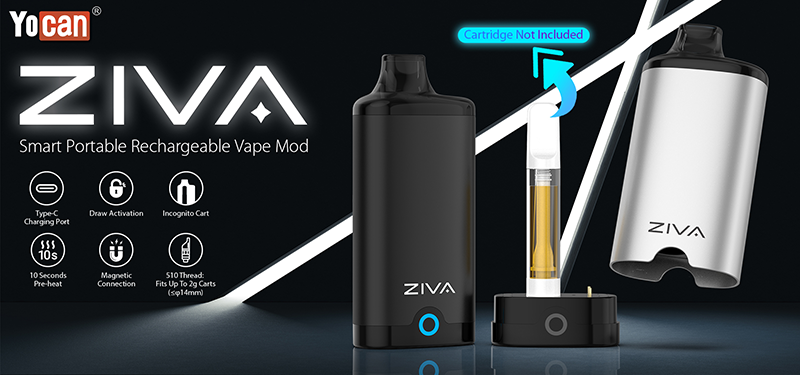 In addition, the Yocan Ziva vape mod battery is compatible with most 510 cartridges on the market due to its superb compatibility. The atomizer resistance supports more than 0.8 ohms, and the cartridge size is within 60mm in height and 14mm in diameter. So the Yocan Ziva box mod vape has a broad audience, especially for which vapor enthusiasts who want to customize to experience different flavors, and cautious cloud chasers Ziva vape mod is the best choice.
If you are an e-cigarette retailer or wholesaler, then you should definitely cooperate with Yocan vaporizer manufacturer, wholesale Yocan Ziva vape mod will not only help you beat your competitors quickly but also let you get a good profit.
Related Articles
Yocan Ziva Vape Mod Giveaway Winners
Yocan Ziva Built-In Battery Mod Online Giveaway Event
Can You Use Yocan Uni Pro Battery Without Magnetic Adapter?