Connect with your social network account
Posts: 17
Joined: Tue Apr 23, 2019 5:50 am
Yocan Black Celestial E-Rig Vaporizer Online
is a cutting-edge vaping device designed to elevate your vaping experience to celestial heights. This compact and sleek vaporizer is equipped with advanced features and a powerful 2500mAh battery, ensuring you enjoy smooth and intense hits every time.
Key Features: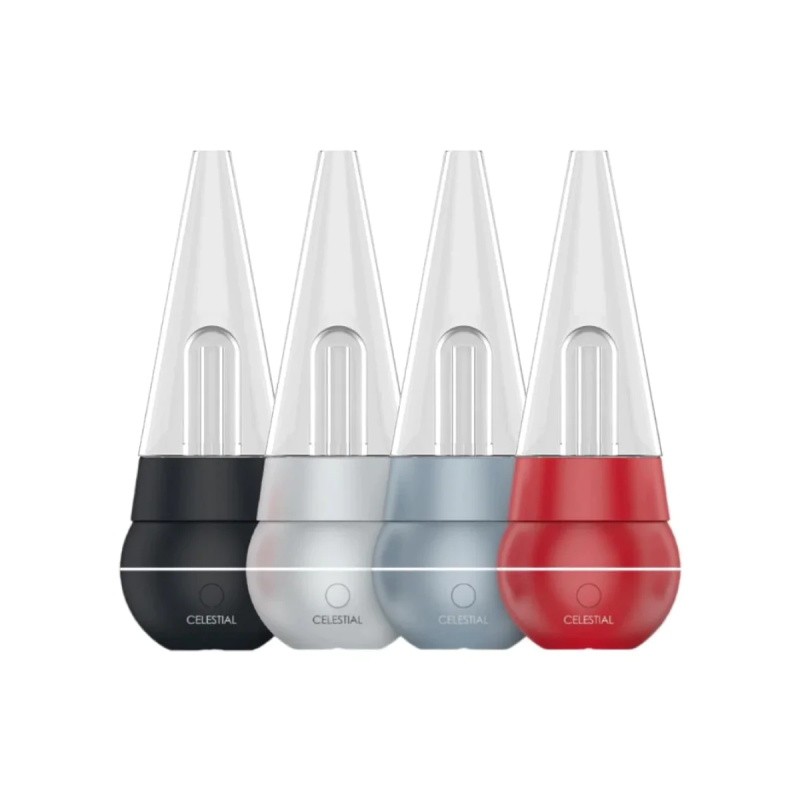 Stylish Design:
The Yocan Black Celestial E-Rig Vaporizer boasts an elegant and modern design, making it a pleasure to hold and use. Its black finish gives it a sophisticated and timeless appearance.
Portable and Compact:
Despite its powerful capabilities, this e-rig vaporizer is compact and easy to carry with you on the go. Whether youre at home or on an adventure, the Yocan Black Celestial E-Rig is ready to deliver outstanding performance.
2500mAh Battery:
The built-in 2500mAh battery provides ample power to sustain long vaping sessions without worrying about frequent recharging. Enjoy uninterrupted sessions with friends or solo indulgence.
Intelligent Temperature Control:
Equipped with intelligent temperature control, this e-rig allows you to customize your vaping experience. Find your ideal temperature to unlock the full flavor and potency of your concentrates.
Quartz Dual Coil (QDC) Technology:
The Yocan Black Celestial features advanced QDC technology, which uses a dual quartz coil to provide rapid and even heating. This ensures efficient vaporization of your concentrates, preserving the natural flavors.
Fast Heating:
Say goodbye to long waiting times. The Yocan Black Celestial E-Rig heats up quickly, allowing you to enjoy your favorite concentrates in no time.
Easy-to-Use:
This
best vaporizer
is designed with user-friendliness in mind. It features a one-button operation, making it accessible even for beginners. Simply press the button to start vaping.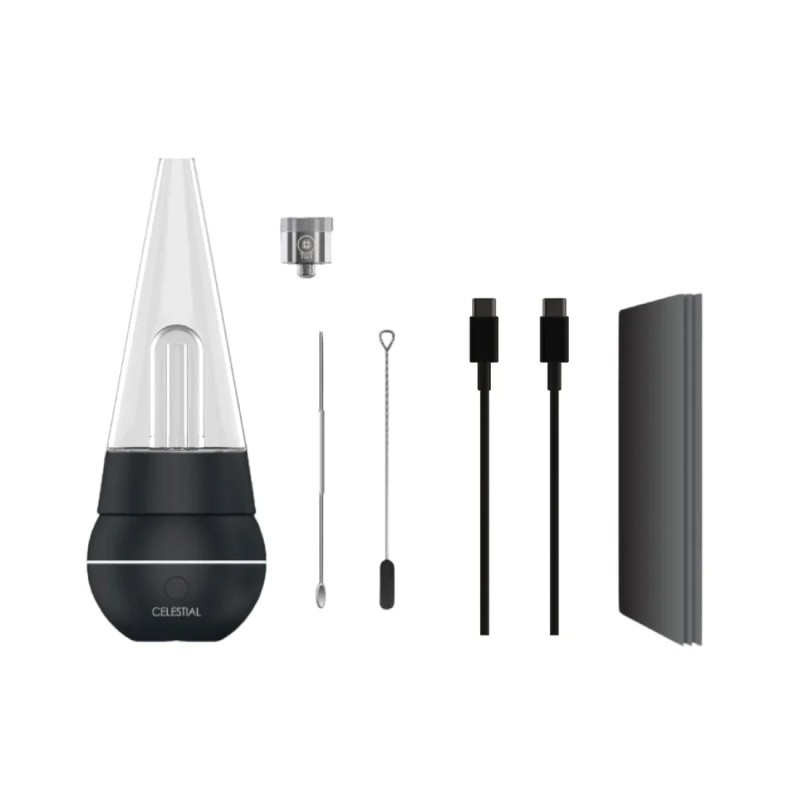 Removable Glass Attachment:
The device comes with a removable glass attachment, making cleaning and maintenance a breeze. Keep your vaporizer in pristine condition for an extended lifespan.
USB Charging:
The included USB charging cable allows you to recharge the device conveniently. Simply plug it into a power source, and your Yocan Black Celestial E-Rig will be ready for action again.
In conclusion, the
Yocan
Black Celestial E-Rig Vaporizer is a must-have for concentrate enthusiasts who seek a portable, powerful, and elegant vaping solution. With its advanced features and user-friendly design, it promises to take your vaping experience to a whole new level. Elevate your enjoyment with the Yocan Black Celestial E-Rig Vaporizer!
Related recommendation:
best disposable vape
fruit e juice
Vapesourcing online vape shop