Connect with your social network account
Yocan Black
is proud to announce the highly anticipated release of its latest collection of vaporizers.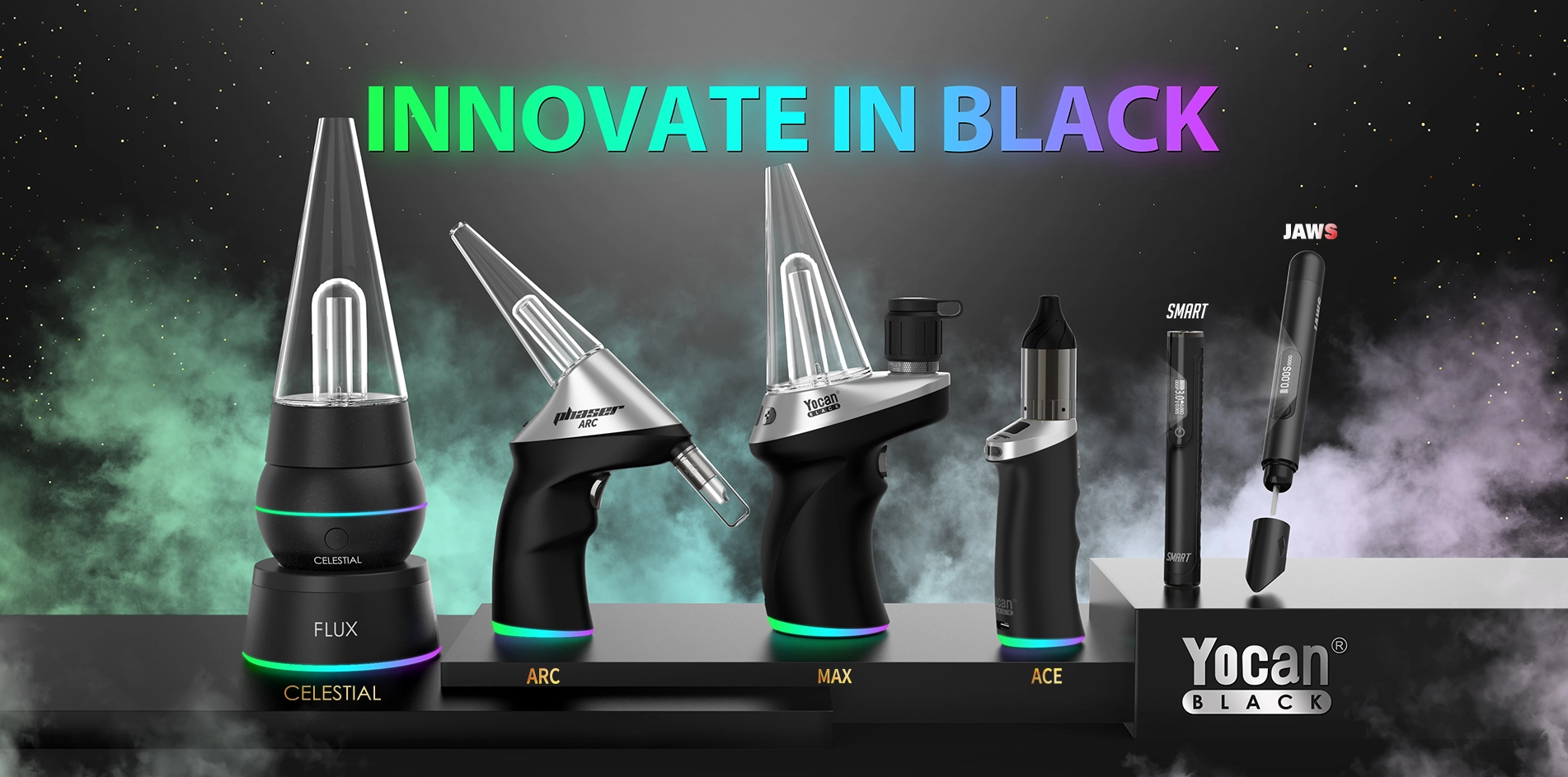 Leading the pack is the stunning Phaser Max, a vaporizer that combines form and function in perfect harmony. Featuring a sleek silicone grip with elegantly tangential curves, dedicated one-handed controls, and a revolutionary line of sight display, the Phaser Max is reminiscent of a high-performance sports car. Its precisely crafted ergonomics and subtly slanted metallic plate provide optimal comfort and a touch of luxury, ensuring an unforgettable vaping experience.
Joining the Phaser Max are five other exceptional models: the Phaser ARC, Phaser ACE, Smart, Jaws, Celestial, and Flux. Each device offers a unique set of features and designs, catering to a wide range of preferences and lifestyles. Whether you prefer a discreet and portable vaporizer or a bold and powerful device, Yocan Black has the perfect option for you. Want to test it for free, fill out on Yocan.com/r.
If you want to review Yocan latest item, please fill out your info on www.yocan.com/r we will reply you ASAP.
They all look amazing love to try them all!!