Connect with your social network account
Moderator: Michelle
With the gradual recovery of the epidemic and the gradual recovery of the global economy, international trade activities in various countries are also carried out in an orderly manner. Yocan, as the leader of electronic cigarette vaporizers, will naturally not be absent. From February 8th to 11th, 2023, we will bring you
Yocan Cubex
and other products will meet you at the Las Vegas Convention Center in the United States. You can go to booth number 9015 to experience all Yocan products and our new products.
In addition, in order to celebrate the smooth progress of the exhibition and thank fans for their continuous support, Yocan will hold a giveaway event from January 10 to February 10, 2023. The prizes include Yocan Cubex and the new Yocan Pillar has two products. 30 friends have a chance to win prizes.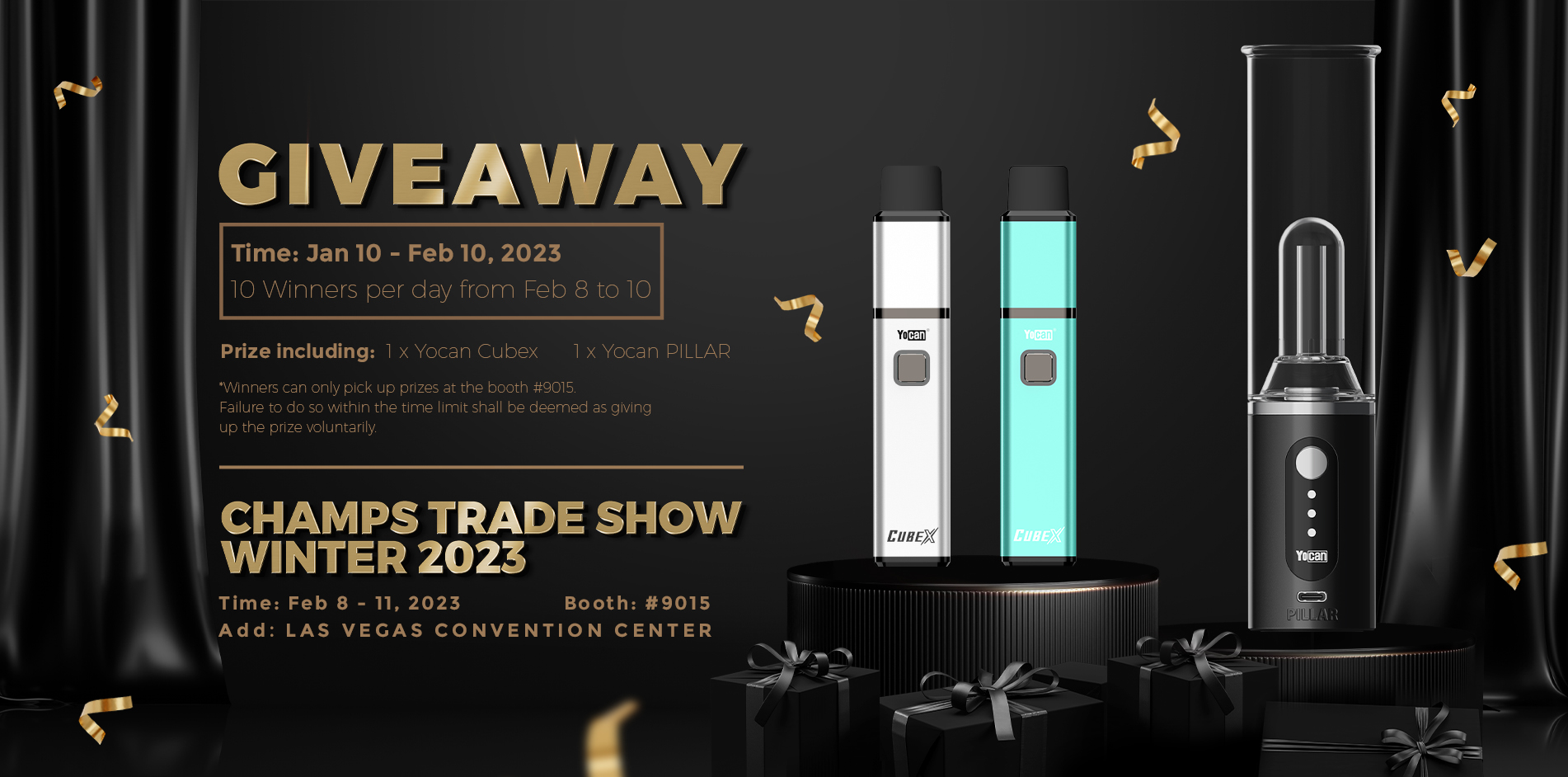 I believe many of you would like to know how to participate! The method is very simple. Just go to the Yocan official website and click to enter the giveaway page to find the 2023 trade show giveaway activities and click to enter the post to know the specific lucky draw method. You can also pay attention to Yocan's forum, register as a member and click on the weekly giveaway activity page to see the relevant giveaway activity posts and participate in the lucky draw.
Are you excited? The event time and prizes are limited. Interested friends come and join us!