Connect with your social network account
Moderator: Michelle
Coils are one of the parts in a carburetor that often needs to be replaced.
Yocan Pillar wax e rig
is currently equipped with two TGT coils, which users can replace according to their usage. Effectively save the user's cost and prolong the service life.
The following will explain in detail how to clean the TGT coil
Burn off the residue from the Yocan Pillar wax e rig
The part of the Yocan Pillar wax e rig that needs to be cleaned is the TGT coil. When cleaning your nebulizer coils, be careful not to use rubbing alcohol or other harsh substances first. It is recommended to open the heating chamber continuously to burn off the remaining material and crush the residue. You'll know there's no residue if you don't see any visible smoke or steam.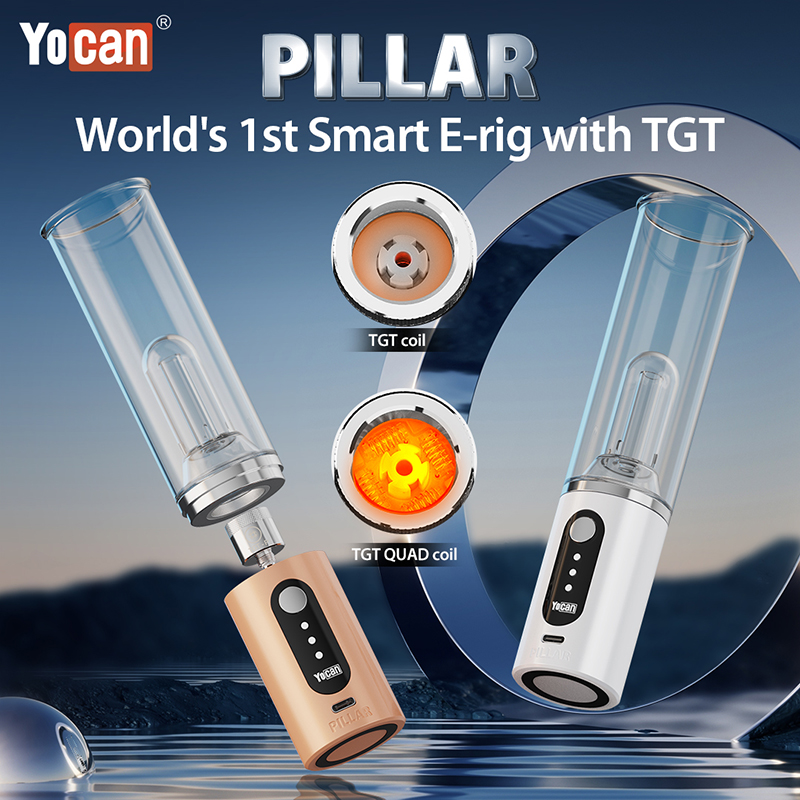 TGT Coil Deep Cleaning
Next up is a deep clean of the Yocan Pillar TGT coils. When the Yocan Pillar concentrate e rig has completely cooled down. You need to remove the coil from the vaporizer and separate it from the battery. After placing the atomizer and coil, it needs to be wiped clean, especially the threaded area and around the atomizer. Wipe with a dry paper towel.
Regarding disinfection, you can use a cotton swab dipped in a small amount of alcohol, take out all accessories and wipe it, except for the rubber ring, because alcohol will affect the material of the rubber ring.
Then put the coil into an appropriate amount of alcohol and soak for one to two minutes. You will see some impurities present in the alcohol. Finally, take out the TGT coil and rinse it with clean water.
Dry TGT Coil
You can air dry it naturally, or blow dry it with a hair dryer. After the coil of Yocan Pillar wax e rig is completely dry, you will get a brand new TGT coil again.
By doing this, your Yocan Pillar wax e rig will taste its best again. At the same time, it is also a kind of protection for the wax atomizer, which can effectively prolong the service life. If you want to know more about cleaning Yocan Pillar, you can pay attention to our official website.