Connect with your social network account
Moderator: Michelle
Have you been looking for a high-quality and cheap e-rig? The 2023 newest model
Yocan Pillar best electric dab rig
can fulfill your wish.
Factors to consider when choosing the best e-rig?
Choose the brand
First of all, you need to choose a good brand with good quality products and at the same time the best e-rig at a more appropriate price.
Yocan Pillar e-rig is the latest product of Yocan. This brand has ten years of experience in the production of atomizers and has many patents for research and development. And through the accumulation of a long time to establish a good brand image.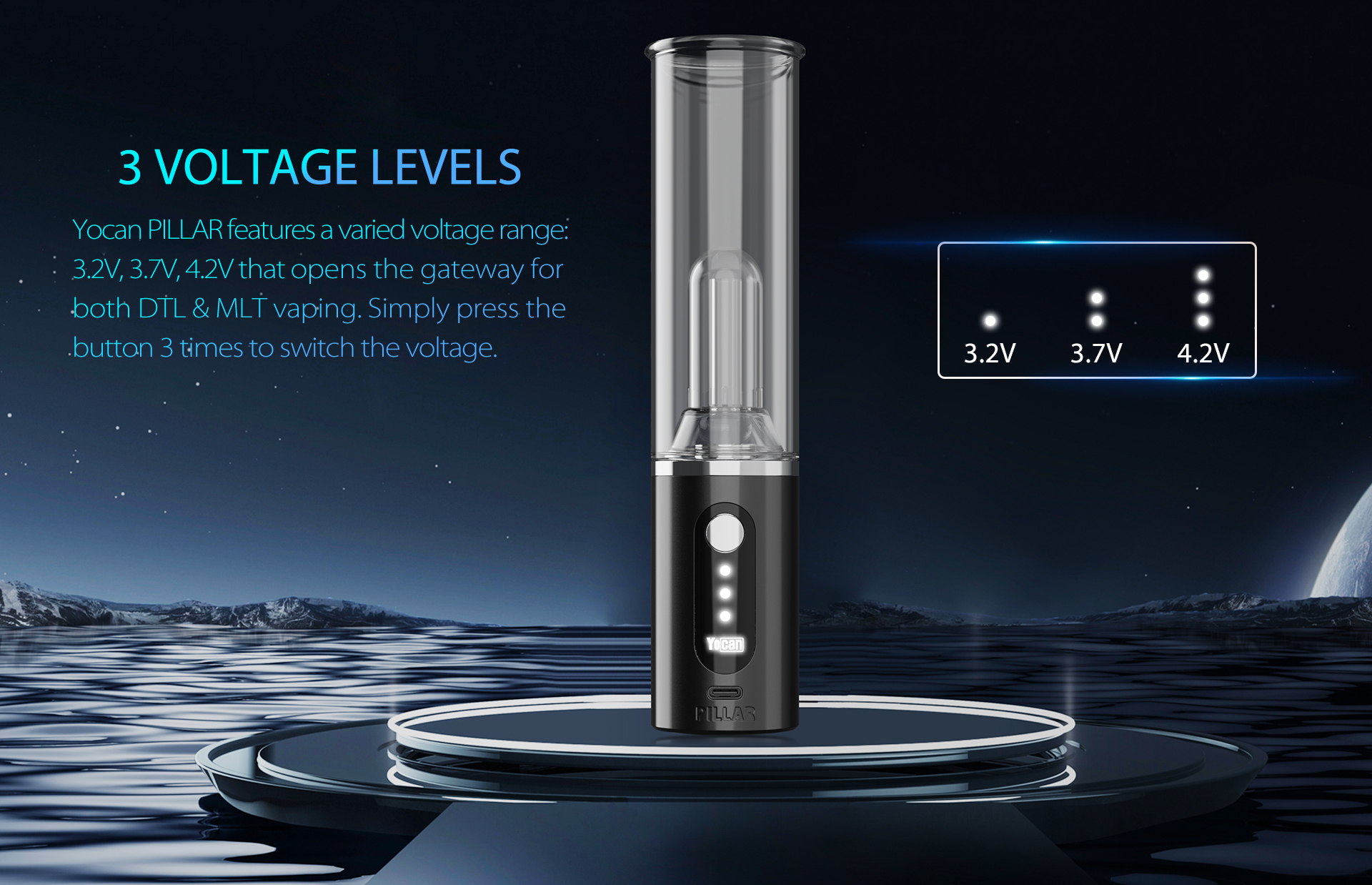 Understand your preferences
Before buying, think about whether you need to use electric dab rigs frequently or occasionally. If you need to use it occasionally, choose a cheap electric dab rig, and if you need to carry it around a lot, choose one that is easy to carry and small in size.
The Yocan Pillar best electric dab rig is a very simple product with a size of 183*40mm and is very easy to carry around. In addition, the overall body and the glass bubbler with the use of a magnetic connection are very easy to disassemble.
Whether precise temperature control
For beginners who are using an e-rig for the first time, it is important to choose one that can control the temperature intelligently and the airflow size can be adjusted. This is more conducive to fully heating your concentrates to reduce waste.
The Yocan Pillar smart e-rig has three intelligent voltage levels (3.2V - 3.7V - 4.2V) that can be adjusted and an airflow control valve on the side. Precise temperature control can be achieved with the simple push of a button.
Appearance
I believe that everyone likes a product with a stylish look so that you can enjoy the steam in a very pleasant mood! When not in use, it will also become a beautiful decoration of your interior.
The Pillar handheld portable e-rig is available in five colors. water filtered vaporizer base body is made of zinc alloy to give the whole product a sophisticated and elegant style.
The above is to buy the best electric dab rig should pay attention to a few factors. I hope you will enjoy Yocan Pillar.