Connect with your social network account
Moderator: Michelle
When you are purchasing wholesale dab e rigs, the cost is something you need to consider and the consumer experience is also very important. Many consumers consider the portability of the e-rig when purchasing it. This is because it has an additional glass bubbler in its overall construction compared to the previous vape pen or vaporizer. The portability is reduced, so retailers must choose one that is easy to carry around when wholesaling an electric dab rig.
Here we will recommend the
wholesale Yocan handheld e rig
, the main features of this handheld Yocan Pillar dab e rig are described in detail below.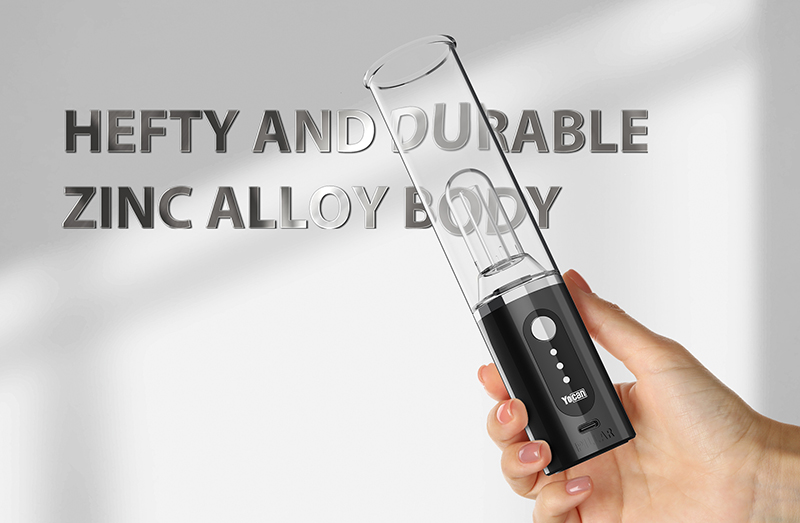 Advantages of choosing Wholesale Yocan Pillar Handheld e-rig
Portability
Small handheld Yocan Pillar dab e-rig are easy to carry and ideal for mobile dabbing. They are usually lightweight and compact, making them ideal for travel and outdoor activities. They are also very popular with young consumers and are a future consumer trend in the e-rigs market.
Convenience
With the small Yocan dab e-rig, you don't have to worry about setting up a larger rig. They are easy to use and don't require much time or effort to get started. They can be operated with one hand while in use.
Lower cost
Smaller DAB e-rigs are often more affordable than larger DAB rigs. Because of their compact size, they use less material than larger e-rigs. That's why the Yocan Pillar handheld e-rig is also a great choice for beginners who don't want to spend a lot of money.
High efficiency
Small Yocan dab e-rigs are designed to provide efficient and effective evaporation of concentrates. They typically use less material and produce less waste, making them a more economical choice.
Overall, if your consumers are in the low to the mid-range and relatively young consumer group. Then you may consider choosing the wholesale Yocan Pillar handheld e-rig, which can help you stand out in the market and thus outperform your competitors.