Connect with your social network account
Moderator: Michelle
Still, looking for an electric dab rig with market potential? Then you should definitely consider
wholesale Yocan Pillar
Yocan Pillar wax e-rig is the ultimate CBD concentrate experience, offering advanced TGT heating technology and a stylish design for the modern cannabis concentrate lover. Thanks to its sleek and compact design, the Yocan Pillar e-rig is the perfect companion for those who love to travel. Provide users a convenient and efficient way to enjoy their favorite concentrates anytime.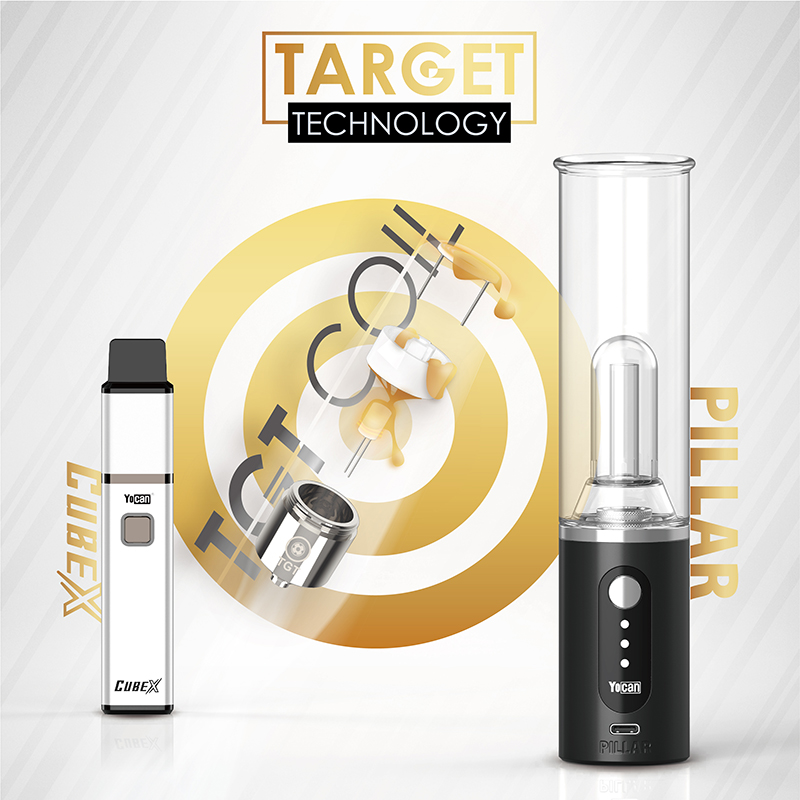 Pillar electric dab rig is also very durable, the body is made of high-quality zinc alloy material to make Pillar more durable.
It features three customizable voltage settings, allowing users to tailor their smoking experience to their personal preferences. Plus, with its powerful TGT heating element, the Yocan Pillar electric dab rig delivers a smooth and delicious cloud of steam every time.
But that's not all - the Yocan Pillar e-rig is also so easy to use that smokers of all experience levels can use it. Load your favorite concentrate, set your desired temperature, and enjoy smooth, refreshing, moist steam with the touch of a button.
Do you want to present this fashionable product on your website or store? Want to give your customers the best dabbing experience at the lowest cost? Cooperate with Yocan quickly, become a distributor of Yocan Pillar, fast beat your competitors, and get good profits.
Related Articles
Are Electric Dab Rigs Safer Than Vaping?
Yocan Pillar Dab Rig manufacturer 420 Winner List
Why do Vaporizer Retailers Need Custom Electric Dab Rigs?