Connect with your social network account
Moderator: Michelle
Do you have friends who are concentrates lovers? Want to give him a special gift? The
compact e-rig
Yocan Pillar must be your best choice as a gift.
The sophistication of this product and the variety of colors available make it an excellent gift choice. Secondly, the performance of this Yocan portable e-rig is also very good in terms of user experience. It can produce a huge steam cloud, and the steam taste is also very smooth and delicate. The most important point is that the overall volume of the Yocan Pillar is very small and only takes up a small amount of space. You can take it with you when you go out, allowing you to experience the joy of concentrates at any time.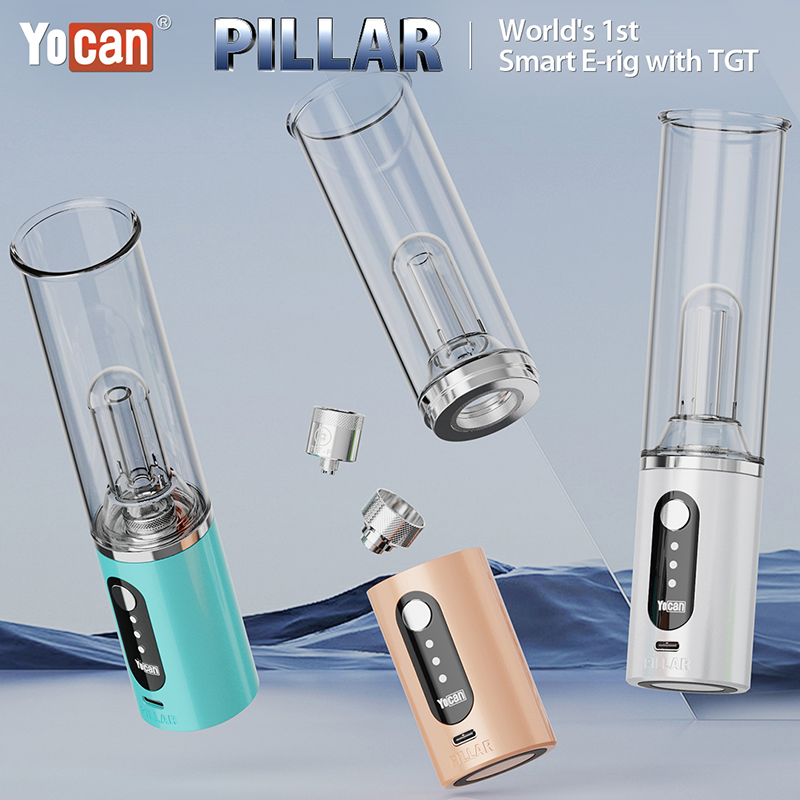 Get a free Yocan Pillar
Yocan Pillar Processor is currently carrying out Giveaway activities at Yocan Tech. Participate in the event and win the game to have a chance to get a Yocan Pillar portable e-rig for free. There are 8 days left in the event, and you can get high scores by completing nine tasks in the event. Among them, 4 tasks can participate in every day to get extra points, so the probability of becoming the winner is very high by participating in the event now. Consistently complete these simple tasks every day to achieve ultimate victory.
Come and participate in the event and give your friends a meaningful gift. It only takes a few minutes a day and we look forward to you can joining us.
Related Articles
Yocan Pillar e-rig kit 420 Giveaway Winning Tutorial
The Yocan Pillar e-rig 420 Giveaway has started!
The 420 Giveaway Activity Hosted by Yocan Pillar E-Rig Wholesaler Started
Posts: 2
Joined: Tue Apr 25, 2023 2:25 am
Definitely love mine. Already had to order another glass. Broke mine and just had to have it working. Awesome device in my rotation of toys
Posts: 2
Joined: Tue Apr 25, 2023 2:32 am
jamiej2711

wrote:

↑

Mon May 01, 2023 5:26 pm

Definitely love mine. Already had to order another glass. Broke mine and just had to have it working. Awesome device in my rotation of toys
Yep ,look to forward to your more review and feedback for Pillar