Connect with your social network account
As vapes become more and more popular, the variety of e-cigarette products that can be used has increased. People are becoming more experienced with e-cigarettes and smokers are escalating their demands for flavors. More and more people are getting into e-cigarettes that can be customized with flavors, and the vape box mod was born.
Yocan Ziva is the newest best vape mod in 2023. it is now available on the Yocan official website and supports online
wholesale Ziva vape mods
. If you have ever seen someone inhale a huge thick cloud of vapor, likely, they came directly from vape mods. since vape mods are usually more compact, they are usually not easy to spot. For example, the Yocan Ziva vape mod can be held in the palm of one's hand. The ergonomic design of the Ziva makes it very comfortable to hold. It is also very discreet when the user is using it and not easy to be noticed by the person next to them, so the Ziva vape box mod is also the best choice for discreet users.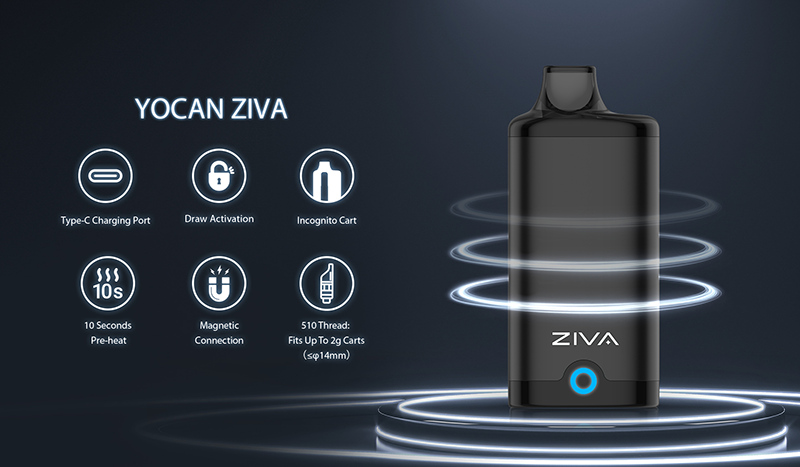 Secondly, the vape box mod appeals to a wide range of consumers including novice and experienced e-cigarette users due to its superb compatibility. The Yocan Ziva is compatible with most 510 Carts, so users can purchase 510 Carts and install them into the Ziva to start a unique e-cigarette experience.
Finally, Vape Mods are often more durable and refined than basic e-cigarettes, making them a long-term investment for e-cigarette users who want a reliable and powerful device. To learn more about the Ziva, visit the Yocan website.
Related Articles
Yocan Ziva 2023 Best Vape Mods
Yocan Ziva Vape Box Mod New Arrivals
How Much is the Yocan Pillar?