Connect with your social network account
Moderator: Michelle
With the continuous development and progress of technology, E-Rig has become more and more popular. More and more groups will buy E-Rig in the future. The following content will introduce you in detail how to choose Electronic Dab Rig correctly?
First of all, the most important thing for all atomizers is the coil, because the coil determines the taste of the suction and the utilization of the concentrate. It is recommended to choose TGT coils here, because TGT coils perfectly combine ceramics and quartz. The puff taste is very clean, and it can be fully and evenly heated when heating the wax concentrate. Yocan's new product,
Yocan Pillar
e-rig, uses TGT coils. And this product contains two TGT coils, which can be replaced at any time, which effectively prolongs the service life of this product.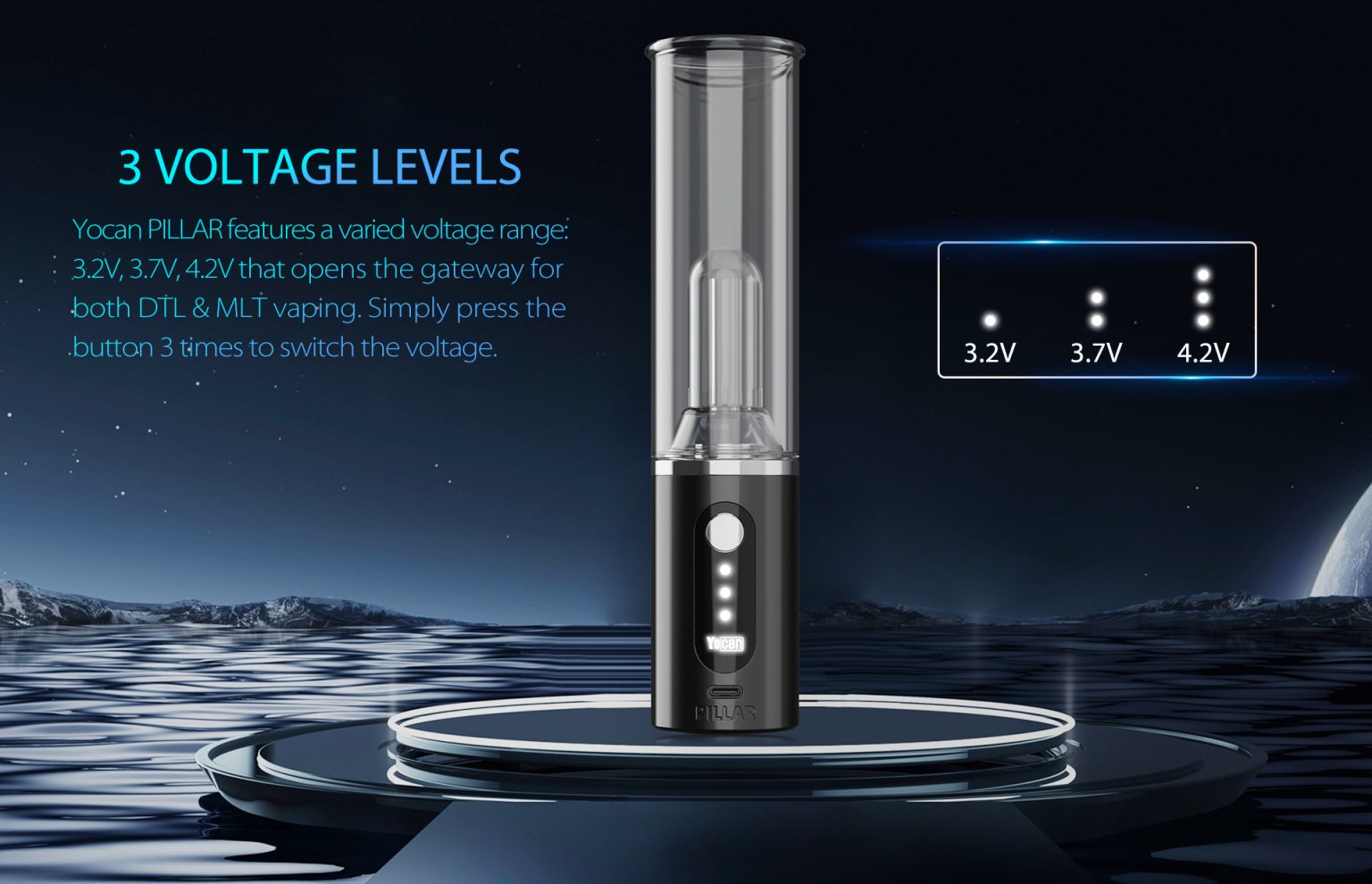 The second is battery life, you must choose one that supports USB charging, and the charging is fast. Because frequent charging will seriously affect the smoking experience, the service life of the E-Rig will also be affected. There is also hidden waste for concentrates. Yocan Pillar has a battery capacity of 1400Mah, which supports long-term use. The charging time can be fully charged in only 2 hours.
Finally, you must choose an easy-to-carry one. Traditional hookahs can only be used at home. Because of its complicated accessories and usage methods, it is extremely inconvenient to carry it out. Yocan Pillar water filter vaporizer, the overall structure is simple, the body of the atomizer is added with a water-passing glass cigarette holder. The body and the over-water glass cigarette holder are connected by magnetic suction, which can be easily disassembled and separated. It doesn't affect carrying it out at all.
Last but not least the taste of the Pillar E-Rig is really perfect. It is very smooth and moisturizing when inhaled in the throat, and the amount of steam is also very large. This product also has an airflow adjustment valve on the side, and everyone can adjust it according to their own usage. The above are suggestions for choosing an E-Rig.
Related Articles
Why choose Yocan Pillar E-rig?
Yocan Pillar is coming soon