Connect with your social network account
Moderator: Sky
The Yocan UNI Pro box mod has a battery capacity of 650 mAh, and how long the 650 mAh
Yocan UNI Pro vaporizer mod
can be used varies from person to person. Generally speaking, a battery capacity of 650mAh can provide a relatively modest vaping experience for ordinary users.
The battery capacity of Yocan UNI Pro box mod 650mAh can last several hours to a full day of vaping experience. It depends on the user's wattage or voltage setting, the resistance of the coil used, frequency and duration of use, and personal vaping habits. The following content will explain in detail the factors that affect the battery power of Yocan UNI Pro.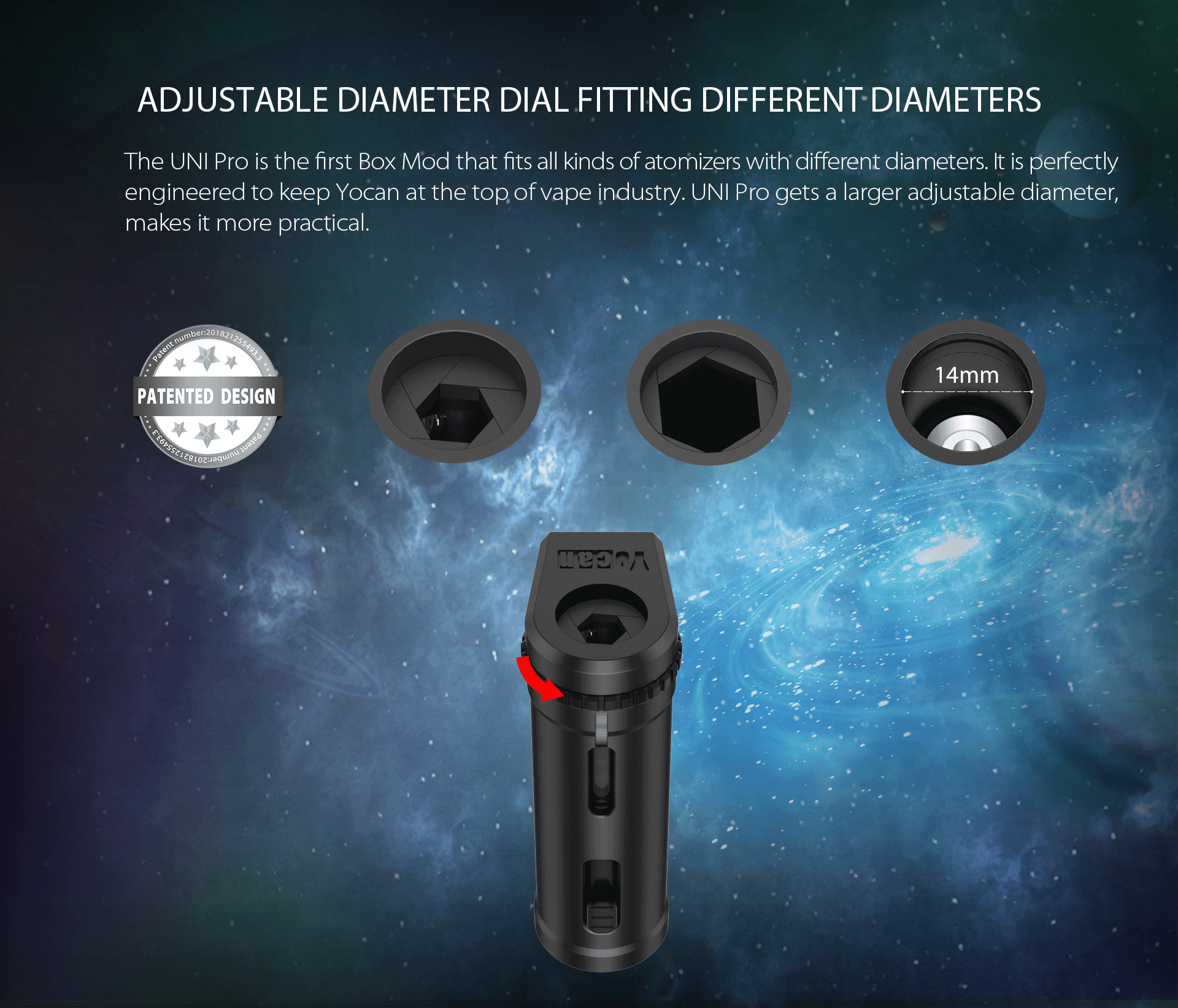 Wattage/Voltage Settings
Higher wattage or voltage settings generally drain the battery faster. The voltage range of the Yocan UNI Pro box mod vaporizer is between 2.0V-4.2V, and the voltage regulation can be accurate to 0.1V. So, when your Yocan UNI Pro box mod is running out of power, you can choose a lower voltage for the vape experience. Thereby prolonging the usage time of the portable Yocan Uni Pro.
Use a high-resistance vaporizer
Choose an atomizer with a higher resistance, low resistance coils (sub-ohm coils) tend to draw more power and drain the battery faster than high-resistance coils. Yocan UNI Pro box mod supports atomizer resistance >0.5Ω coil. Compatible with all 510 threaded carburetors on the market.
If you choose to go out, it is recommended that you choose an atomizer with higher resistance, which will help prolong your e-cigarette experience during travel.
The above content is some suggestions on how to prolong the use time of the Yocan UNI Pro box mod. If you are a group of people who like to go out and take risks, I hope the above content can be helpful to you. If you have other better suggestions, you are welcome to leave a message below.
Related Articles
Yocan Best Vaporizer Manufacturer
May Yocan Giveaway Winner Announced
How to Get a Free Electric Dab Rig and Vaporizer Online?