Connect with your social network account
Moderator: Michelle
The
Yocan Zen wax dab pen
is a portable and discreet device. Powered by a 650 mAh battery, the concentrate is heated in the Yocan C4-DE coil, creating a large amount of vapor that the user can inhale. Using the Yocan Zen best pen for dabs allows concentrate enthusiasts to enjoy cannabis extracts more efficiently and conveniently.
The following content will detail the cost of using a Yocan Zen wax dab pen.
The official retail price of the Yocan Zen wax dab pen is $39.99. The price is right and it is an affordable dab pen. If you are new to dabbing, this portable Yocan Zen dab pen must be your best choice.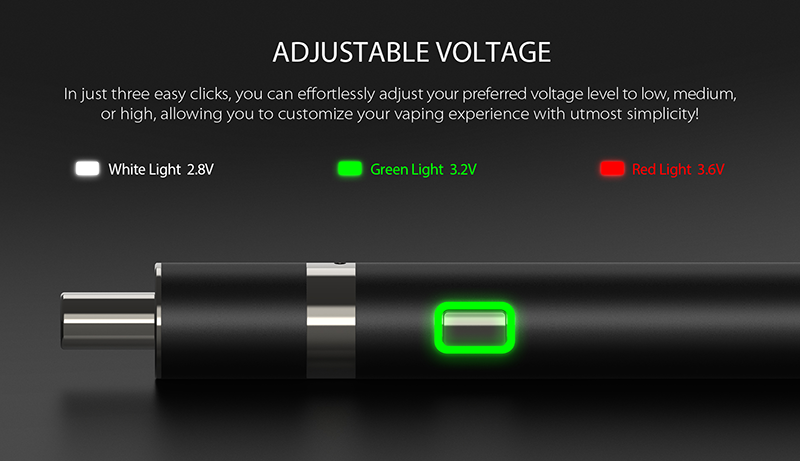 There are multiple advantages to using the Yocan Zen best pen for dabs, firstly, it provides smooth and delicious vapor, allowing you to fully enjoy the flavor of your concentrates. Secondly, three adjustable voltage options and precise temperature control ensure you can tailor your dabbing experience to your liking. Finally, the Yocan C4-DE coil heats your concentrate efficiently and evenly without wasting any of your concentrate.
Suppose you are a retail merchant engaged in vaporizer equipment. In that case, you are still worried about which equipment you should buy wholesale during Black Friday to help your business's profit margin increase. It is recommended that you consider
wholesale Yocan Zen
dab pen, cooperate with Yocan official, and wholesale Yocan Zen. A professional business team will provide you with the best wholesale prices to maximize your controllable profit margins.
Related Articles
What is a Yocan Blade Electric Hot Knife Dab Tool?
What's in the Package of Yocan Zen Dab Pen for Wax?
Who is the Winner of Yocan's 10th Anniversary Giveaway?